---
September 24, 2012 10 am - 6 pm (Optional Night Shoot - 6 pm - 10 pm)
Hankison Great Room
WW Knight Nature Preserve
29530 White Rd.
Perrysburg, Ohio
Join us for this years' Passion in Print Workshop on September 24, 2012. We are pleased to announce that Brooke Lauber Cobb, owner of Bee
slideshow0029
For the Day Wedding Planning, will be conducting a session on working with wedding planners and answering that magic question, "How do I get referred by wedding planners?"
Speakers:
Kim Koluch: An international award-winning photojournalist and the owner and senior photographer of Considering Lilies Photography in Perrysburg, Ohio. Kim founded Considering Lilies in 2000, and has seen it grow into one of the most respected and successful photography businesses in Northwest Ohio. She has won multiple awards for wedding photojournalism and album design through WPJA (Wedding Photojournalist Association) and WPPI (Wedding and Portrait Photographers International). Kim has studied extensively with world class photographers such as Jose Villa, Yervant and Bambi Cantrell among others. With a teacher's heart, she is committed to bettering the industry by helping young photographers navigate the challenges of professional photography. She has hosted a previous workshop and has trained several interns who have gone on to become successful photographers.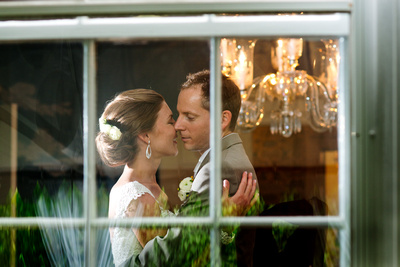 SS0032
Brooke Lauber Cobb: is the owner and coordinator of Bee for the Day, a wedding planning service in the Toledo, Ohio metropolitan area. Brooke entered the wedding planning business in 1994, and has since seen her business grow into one of the premiere wedding businesses in the area. She has access to more than 1,500 wedding vendors throughout Northwest Ohio, Southeast Michigan and Northeast Indiana. With her experience and contacts, she can always find the right wedding professionals for her brides, She has an excellent reputation and working relationship with all of the area's best wedding professionals, and has a diverse experience of having coordinated weddings of a variety of different religious and cultural traditions. With her expertise and insight into the wedding world, she has a wealth of wisdom and knowledge to share about working with other wedding professionals to make the wedding day flow as well as possible for the bride. She has a total of twelve "Bees" including herself, eleven of which are in the Toledo area and one that is based in Dallas, Texas. With her fun and energetic personality, she makes the wedding day a great experience for all of her brides and their friends and family.
Optional Night Shoot: Join us for a fun evening of playing with light at night! We'll play with video lights, sparklers and
postcard bottom
off-camera flash. Sunset will be at 7:26 PM, and the WW Knight grounds have open fields, woods and windows to play in! We'll start with a simple dinner together (included in price) and be out shooting within that golden hour just before and just after sunset. After, we'll gather and share what worked and didn't, and what tricks we can pull out of our hats to give our couples something special, and also what to do when we have those late Fall weddings when we can't get outside for portraits until it's dark!
Cost:
Cost includes workshop plus catered lunch and snacks.
$50 - Regular registration
$30 - Additional Photographers from same Studio
$30 - Photography Students (in college-level program with emphasis on photography, visual arts or communication)
$10 - Optional Night Shoot (includes dinner)
Schedule:
10 a.m. - 12:15 p.m. - Wedding Photojournalism, Shooting for the Album, & Lighting Techniques
12:15 p.m. - 1 p.m. - Catered Lunch (included in price)
1 p.m. - 2:15 p.m. - Working with wedding planners, vendor relationships, Q & A
2:15 p.m. - 2:30 p.m. - Snack Break
2:30 p.m. - 4 p.m. - Photo shoot on grounds with models
4:00 p.m. - 4:30 p.m. - Image prep and Snack Break
4:30 p.m. - 6 p.m. - Group Critique (anonymous, if desired)
Optional Night Shoot:
6 p.m. - 6:45 p.m. - Dinner (included with cost of night shoot)
6:45 p.m. - 8:15 p.m. - Night Photo shoot with models
8:15 p.m. - 9 p.m. - Sharing of Images/Critique
Questions? - Call 419-872-7582
Enjoy this Video from our 2010 Workshop:
Map: